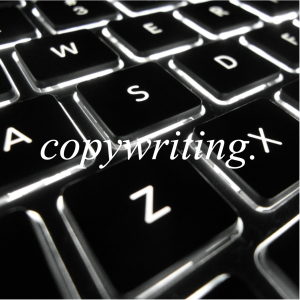 Ik hou van schrijven. Ik schrijf alles wat los en vast zit en formuleer het fris en fascinerend — met een voorkeur voor all things digital.
Websites: Aegon, Independer, ING, Ksyos, Migrainefonds, OHRA, Oncode, ONVZ, Peugeot, Philips, Rabobank, Simyo, Staatsloterij, Vodafone.
Apps & tools: Aegon, ANWB, IKEA, Peugeot.
E-mails: Natuurmonumenten, Peugeot, Philips, Phone House, Simyo, SNS, Staatsloterij, Tele2, Ziggo.
Social: FBTO, Peugeot.
Radio: Hyundai, Schoonenberg, Telfort, Walibi.
TV & online video: Asics, FBTO, Monuta, Sourcy, Staatsloterij, Walibi.
Manifesten: Etergo, Bakker&Spees, Bohn Stafleu van Loghum, Brandfighters, Enrise, Learning Ibis, Lucky Day, Migrainefonds, Oncode Institute, Staatsloterij, Van Tasie, The Embassy of Good Science.
Namen: Oncode, Lygature, The Embassy of Good Science, Van Tasie.
Payoffs: Outsmarting cancer, impacting lives voor Oncode Institute.
Migraine dreunt door voor het Migrainefonds.
Unhassle your business voor EIP.
Software yes, surprises no voor Bakker&Spees.
Touched by Studio Louter.
Live gets better when you get Close.
Beequip begrijpt wat je beweegt.
Schrijfwijzers: ING Private Banking, Lucky Day, Oncode Institute, Beequip, Independer, OHRA, Staatsloterij, Etergo, The Embassy of Good Science.
En zo schreef ik de afgelopen jaren nog veel meer copy voor Aegon, ANWB,  Beequip, Bohn Stafleu van Loghum, Bols, Brandfighters, Club Air, van den Ende, FD, GITP | PiCompany, Independer, Jeugdbescherming, John West, het Kadaster, KWF, Lygature, Migrainefonds, Natuurmonumenten, NEMO, Online.nl, Philips, John West, Peugeot, Philips, Rabobank, Schoonenberg, Simyo, Staatsloterij, Telfort, Unplugged, Valtifest, Van Tasie, Vodafone, Stichting de Vrolijkheid,Walibi, Ziggo.
Merken waar ik in het verleden voor geschreven heb: ANWB, Asics, Centraal Beheer, FBTO, Hyundai, Intermediair, Kia, Kinderpostzegels, KLM, KPN, Labello, Lotto, Nivea, Peugeot, Philips, Pickwick, Rabobank, Randstad, SBS, Simyo, Sourcy, Telfort, Ziggo, Zilveren Kruis.